Importing machinery from China and machinery from India
When importing machinery from China and India, Thinking for People offers a service to find suppliers, wholesalers, machine manufacturers, machinery China company and machines India company to import machinery from China and India directly to your country.
We have offices in India and China to import machinery, construction machinery, agricultural machinery, industrial machinery, production lines, processing lines, bottling plant, motors, hydraulic pumps and equipment. Tell us what type of machine you want to buy and we will indicate you the purchase price. Shall we talk?
 Call or Write us a Whatsapp
If you are interested in importing machines write us an email, a whatsapp, call us directly, as easy and as you prefer.
Importing machinery from China and India
Import machinery from China or India is booming and more and more customers are interested in buying machinery and industrial equipment from different countries to import machines to their country and thus promote the economic development and industrialization of their country.
Therefore, each country depending on its stage of economic development and industrialization has a higher demand for machinery of one type of machines, such as, for example, the import of agricultural machinery in those countries with economic development based on agriculture to industrial plants and industrial production lines to those countries more developed and industrialized.
The import of machinery from China or India has some obstacles and therefore we can help you with any obstacle or problem that may arise in an import. Therefore, it is necessary to take into account the purchasing process, logistics management, customs regulations, spare parts and machinery spare parts, machinery warranties provided by manufacturers and suppliers and the commissioning of machinery.
When buying machinery you should consider the warranty, type of maintenance, spare parts and consumable replacements, as well as the availability of spare parts and consumables. In addition, the buyer must verify that the machinery works properly and meets all specifications and quality requirements.
In the process of purchasing machinery, it is necessary to inspect the machinery, carry out tests, purchase the machinery, import it, install and commission it and take into account the warranty as well as spare parts.
One of the fundamental points in the purchase of machinery is to verify compliance with safety, mechanical and electrical safety regulations because most of the machines are adapted to the local regulations of China and India, which are the main machinery manufacturers. Manufacturers and sellers must verify the international regulatory compliance of the countries where they want to import machines, therefore inspections must be performed to verify compliance with the standard and that what is purchased is as agreed.
As we all know there are many types of machinery and we could present a catalog of machinery or a catalog of industrial equipment, but the variety is so wide that you have to tell us what type of machinery you want to buy and we will propose features and prices. If you are interested in machines to import from China and India, please contact us.
If you are interested in importing machines from China and India, write us an email, a whatsapp, call us directly, it's that easy.
If you want to buy machinery in China to import we can help you to find machinery in China for agriculture, catering, bakery, mining, quarries, marble, granite, sandstone, plastic, wood, construction, footwear, carpentry, gym, industrial, cnc laser, laminating, die cutting, thermoforming, vending, block making, vials, packaging, labeling, flexographic, tooling, tools, manufacturing and fabrication.
So if you don't know how to buy machines in China, please contact us or check the following points:
The price of machinery according to the terms of payment and delivery conditions.
If the machinery is for distribution or for own use, we indicate it to you so that you can take into account the packaging, if you want to market it in your country or not.
You must know the costs of shipping containers from China to your country, according to the agreed delivery conditions.
You must take into account the Chinese machinery tariffs in your country in order to bring the Chinese machinery and introduce it into your country through customs.
You need to know what import formalities you need to carry out in China and the documents required for the import of Chinese equipment.
If you need to inspect products in China, verify Chinese suppliers and verify factories in China or know the price of container in China contact us, we can send you a quotation according to the Chinese port from where the Chinese machines are shipped.
If you do not agree with the quality of the machinery from China and you want to buy Indian machinery for import, then contact us. There is a wide range of Indian agricultural, mining, quarrying, drilling, industrial, dairy, food, apparel, textile and other sectors machinery on the market. Contact us and our India team will help you to purchase and import to your country.
In addition, if you need to inspect products in India from suppliers and manufacturers, verify indian suppliers and verify factories in India and know the container price from India to your country for shipment of machines from an Indian port, contact us and we will help you.
Import agricultural machinery from china and india
If you are interested in buying and selling agricultural machinery from India or China we can help you to buy directly to buy, distribute and sell in your country.
agricultural machinery and irrigation equipment. Tractors, mini tractors, implements or implements, trailers, fertilizer spreaders, plow, sprayer, cultivator, weed cutter, sheller, rotary tiller, rotavator or rototiller, disc harrows, agricultural trailers, agricultural rollers, water tanks, water tanks, tanks for transporting liquids, packer, fumigator, mechanical seeders, pneumatic seeders, subsoiler, sulphater, mowers, olive harvesters, shredders, motor cultivator or motor hoe, loader, platforms for fruit harvesting, equipment for phytosanitary treatment, etc. ..
forestry and livestock machinery.
agricultural implements for tractor
import tractors from China, tractor spare parts in China and tires from China.
import tractors from India, tires from India and tractor spare parts in India.
tires for industrial machinery, heavy machinery, tractors, mini tractors, cars, motorcycles and tuc tuc.
Import construction machinery from china and India
Within the construction, construction and mining machinery sector you can find:
heavy machinery such as bulldozers, graders, excavators, backhoes, loaders, drills, drills, drilling rigs, drilling equipment, sand washing plants, fixed screen, mobile screen, feeders, stacker, drill, trenchers, stacker, mortar plants, concrete plants, gravel-cement plants, aluminum pedestrian walkways, power generators for mining, quarries and civil works.
construction machines, construction and mining equipment such as forklifts, telescopic cranes, tower cranes, concrete mixers, concrete mixers, concrete mixers.
Construction equipment or construction equipment
Construction tools
Construction materials
Diamond tools for cutting construction materials with diamond wire.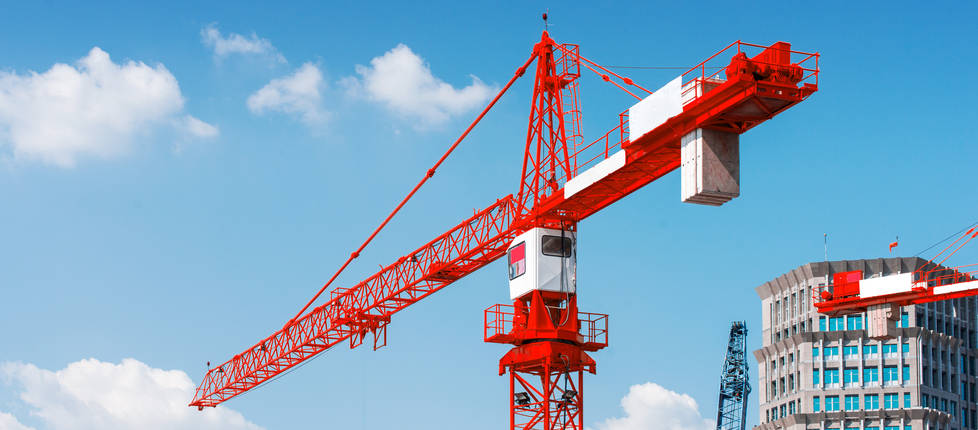 IMPORTING MINING MACHINERY from China and India
Within the mining, mining equipment and diamond tools and stone machinery sector you can find:
Machine and equipment for mines and construction sites
Stone cutting machines such as saws, stone cutters, stone cutting machines
Diamond wire cutting machine in quarry, multiwire rotary block cutter for marble, granite, slate, limestone and sandstone.
Diamond tools
Diamond wire sawing machine for quarrying
Natural stone processing tools
Cutting tools for mining and quarrying of marble, granite, sandstone and other natural stone. 
Drilling machinery: rotary drilling rigs and crawler drilling rigs
China well drilling rig and India well drilling rig and DTH and rotary well drilling equipment.
Drilling rigs: rotary DTH drilling rigs, PRD drilling rigs and mine blasting drilling rigs
Construction and piling: PRD DTH rotary and PRD tractor mounted rigs jet grouting, tunneling, anchors, soil anchors and micropiles.
Exploration rigs: surface drilling rigs for PQ, HQ, NQ and BQ sizes, DTH reverse circulation drilling rig and versatile drilling rig with DTH drilling and RC drilling.
Mining: quarry blasting rig with DTH drilling, quarry blasting rig.
Special rigs 
Aggregate quarry equipment and open pit mining equipment. 
Equipment supply 
Tools for quarries and workshops
Importing forklifts and loading machinery and unloading machinery from China and India
Nowadays, logistics and loading machinery and unloading machinery  are fundamental for the optimization of a business, both in the delivery of goods, reception and dispatch of goods. Within this branch of activity there are a multitude of machines related to loading and unloading: 
Overhead cranes
Warehouse load handling machines
Pallet trucks
Order pickers
Reach trucks
Counterbalanced forklift trucks without driver
Electric counterbalanced forklift trucks with 3 wheels
Electric counterbalanced forklift trucks with 4 wheels
Outdoor forklift trucks for load handling
Off-road load movers
Import industrial machinery from China and India
Contact us to start the process of importing industrial machinery. Within the industrial machinery there are a multitude of industries and related machines like:
Food Industry
Production lines for the beverage industry
Production lines for the leather and fur industry
Industrial machinery
Printing industry
Wood and furniture industry
Manufacturing industry
Mining industry
Paper and cardboard industry
Petroleum, plastics and derivatives industry
Chemical industry
Refrigeration and industrial heat industry
Clothing and textile industry
Tobacco industry
Technological industry
Cutting, extraction, laminating, washing, drying, grinding and pulverizing machines.
Laser cutting machines
Cleaning machines
Industrial manufacturing lines
Industrial equipment
 Air conditioning machines
Industrial Supplies
Industrial equipment
Industrial material
Bakery machinery
Packaging lines
Laser cutting cnc machines
Grinding wheels
Abrasive discs
Abrasive belts
Abrasive stones
Abrasive rolls
Welding machines, welders, welding robots and other welding and assembly equipment
Polishing machines
Offset plates
Flexographic presses
Offset presses
Guillotines
Label printers
Printers
Marking equipment
Ovens
Boilers
Burners
Condensers
Evaporators
Compressors
Mixer and mixers
Dosing unit
Hoppers
Steel tanks
Bottling machines
Air compressors
Conveyor belts
Conveyor systems
Welding machine and welding equipment
Milling machine
IMPORT WATER TREATMENT AND WATER PURIFICATION PLANTS
Importing recycling machinery is a good option. The main types of recycling machines that are imported are:
paper and cardboard recycling machines
plastic recycling machine
horizontal recycling balers
vertical recycling balers
back compactors
manual compactors
static compactors
auto compactors
shredding machines for recycling
aluminum briquetting machine
cable stripping machine
If you do not know how to buy machinery in China and India, contact us. We can help you to buy and import machinery from China and India.
IMPORT OF RECYCLING MACHINES
Import water treatment plants and equipment

Water purification systems
Water treatment systems
Water filtration plants
Water purification machinery
Water filters
Water Membranes
Mineral Water Bottling Plant
Mineral Water Bottling Machine

Import reverse osmosis plants

Reverse Osmosis Systems
Industrial reverse osmosis plant
Reverse Osmosis Machines
Reverse Osmosis Equipment
FRP Plants
SSRO Plants
Reverse osmosis filters
Active cardboard filters

Import water purification plants

Wastewater treatment systems
Wastewater treatment plant
Sludge dewatering machine

Chemical wastewater treatment

Iron sulfate 
Polyaluminum chloride 
Filters 
Ferric chloride
Caustic soda or caustic soda, sodium hydroxide and other chemicals.
and other chemicals. Wastewater chemicals can be imported.

Pool water chemical treatment

Anti-algae and algaecide
Chlorine based pool compound such as sodium hypochlorite, granulated calcium hypochlorite, chlorine tablets and powder.
In this sector, used machinery or second hand machinery is very popular and is sold and traded to any part of the world. If you are interested in importing used machinery, please contact us.
Import hydraulic pumps and motors from china and India
We can assist you in importing hydraulic pumps, valves, gates. For example, hydraulic equipment such as:
turbines for hydropower production
hydraulic pumps and pumping equipment
hydraulic suction cups of different types and sizes
valves and flaps of all types and sizes
hydraulic gates
Equipment for the production of solar energy and solar panels.
Equipment for the assembly and maintenance of electrical networks.
Buy and import machinery from china and india
Do you need help to buy and import from India or import from China to your country? We can help you to import products, goods, raw materials, machinery, construction materials, construction equipment, industrial supplies and industrial equipment and many other items to Spain, just contact us. If you live in another country, we can also help you, contact us.
Right now we are available for you. We are available 24h and weekends. Contact us with a call, an email or whatsapp, whatever is more comfortable for you and it's that easy.
Are we talking about importing machines?
We help you with the import of machinery. Tell us what machinery you are looking for and we will help you to import machines. Write us an email, whatsapp or call us, we like to make things easy. We are an import team with offices in India and China that is attentive to its customers. Available 24h and weekends.
Are you interested in buying machinery in China, India or other countries? Are you interested in importing machinery from India? Do you have a company and want to import from China and India to countries like Spain, Mexico, Venezuela, Ecuador, Bolivia, Paraguay, Uruguay, Puerto Rico, Argentina, France, Germany, Portugal, Italy, Netherlands, United Kingdom, UK, Belgium, Morocco, Brazil, Canada, USA, Colombia, Turkey, Israel, Peru, Chile. Contact us.