Importing from India 2023
If you are looking importing from India it is because you are looking for information about how to import? Contact us. Import products, goods and raw materials of Manufacturers, Wholesalers and Suppliers in India. Do you want to import goods? Do you want to manufacture in India? Do you want us to import for you? Do you have a problem with your import? We can help you. We have offices in India and China. Shall we start importing goods?
 Call or Write us a Whatsapp
Write us an email, a whatsapp, call us directly, as easy as you prefer.
If you are interested in how to import goods from India, you may be making an excellent decision because the Indian economy is rapidly booming and with a population of over 1.3 billion it is one of the largest trading countries in the world. We have an import office in India.
How to import from India and trade in India is one of the questions asked by many of our customers.  Do you need help importing from India? Are you looking for Indian products, exporters, manufacturers, suppliers and wholesalers? Do you want to know the prices of products? Contact us, if you want to buy in India. We offer different services to help you import and export from India. We have a local team of experts in importing and exporting in India.
Do you want to import from India? Buy wholesale? Buy direct from manufacturers? Do you want to know prices to buy in India? Contact us.
Sourcing and importing from India is a process we can help you with because Thinking for People has experience and a team in India that is helping other suppliers, wholesalers, importers, distributors, entrepreneurs and freelancers to import to be more competitive in their business.
You can buy in India by-products to later transform them and sell them and products with your own brand, logo, silkscreen printing, packaging and sell them in Spain, France, Italy, Germany, Belgium, Holland and other European Union countries or in other markets and import to the United States, Canada and the rest of Latin America such as Mexico, Peru, Colombia, Panama, Uruguay, Chile and the Dominican Republic.
Our India sourcing agents ensure that the import from India reaches the importer's country of destination without any problems.
To import:
Our team must know the characteristics of the product you want to import.
We search for suppliers and manufacturers of your product.
We can propose you several suppliers and several price quotations for the same product. From here, we will be able to help you in the purchasing process and in the closing of the price quotation to buy your product.
When you accept any of the proposals, we will help you during the whole process of importing the goods, with the logistics, transport and all the necessary documents for the import of the product according to the requirements established by the legislation, customs, customs procedures, etc.
Consulting for import from india
Our consulting for import from india offer different import services so that you can import from India all the products you want to buy and/or manufacture in India:
How to import from India step by step
If you are wondering how to import from India step by step this is the right place, we encourage you to continue reading the steps to import from India to your country. This would be a small guide to import from India products and goods:
SEARCH FOR INDIAN SUPPLIERS AND VERIFY SUPPLIERS
We look for suppliers among Indian companies that comply with the legislation in force in the importer's country of destination, with the characteristics of the product you want to buy and the minimum purchase quantities you want to make. We verify companies, verify suppliers and business verification. We verify the supply of the product. For example, importing clothes from India or importing indian furniture, we look for suppliers that best suit your clothing line. 
SEARCH FOR INDIAN MANUFACTURERS AND BUSINESS VERIFICATION
If you want to custom manufacture your product, then we look for manufacturers in India to manufacture your product. We verify the manufacturer So that the manufactured product will suit your specifications and characteristics of the product to be manufactured. For example, if you want to manufacture and import apparel, the apparel manufacturers will be tailored to your clothing line or personal brand of clothing.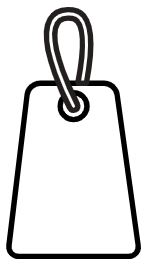 After verify suppliers or company verification, we do all the management of samples of the product you want to buy or manufacture so that you know perfectly what you are buying at all times. So that you can validate the quality and characteristics of the products you are going to buy.
TARIFFS AND TARIC CODE OR HTS CODE
We inform you about the tariffs that your product has to pay and the taxes that you have to pay. In addition, we inform you about all the procedures and the process of management with the customs service to avoid delays and that the merchandise arrives as soon as possible to its destination for its commercialization and sale.
LOGISTICS, INTERNATIONAL TRANSPORTATION AND CUSTOMS PROCEDURES
We coordinate and manage all the logistics and international transportation from India to the country of destination, either by air, sea and land transport so that when the goods arrive at the customs service everything is correctly, without incidents and proceed to the clearance of the goods as quickly as possible and avoid delays in customs procedures to send the goods to destination.
LOGISTICS COSTING AND BUDGETING
We calculate all the costs related to the import operation, price in India of the purchased product, logistics management and transportation, customs formalities and payment of import taxes in India to send the goods to destination. We work with the main freight forwarders in India.
We take care of having available all the import documents required by customs. So that we know and expedite the entire import process and thus comply with the legislation required in your country. For example, import documents and CE certificate.
We coordinate and manage all the logistics, air transport, sea transport and road transport so that when the merchandise arrives at the customs service everything is in order and all the customs procedures are carried out to send the merchandise to its destination.
CONSULTATIONS ON INTERNATIONAL TRADE
We serve all customers who have doubts and questions about international trade and want to know what they have to do to perform import and export operations of goods, both in India and in other markets.
The following services are detailed below. Our help covers all your needs to make import operations from India to Spain or other countries without problems and buying in India or other countries. In the import we cover the management of the purchase, logistics and transport, management of customs formalities in India and Spain or the importer's country with the delivery of the goods to the customer. Contact us.
Consultants for importing from India. Import goods from suppliers and manufacturers
In the case of importing items or importing goods and services, we offer a help and advice to import. We help companies, entrepreneurs, distributors, wholesalers and importers in Spain, Europe, America and Asia to import and export goods from India. The import services we offer include:
Consultation on the process of importing from India. Gathering of all relevant information of the product you want to import as an importing company in the import process.

Search for suppliers in India and verify suppliers that meet the criteria established by the entrepreneurs, distributors or importers of goods from India. 
Get price quotes, quotations and offers from suppliers in India for the goods you want to import.
Support during the process of closing the commercial agreements with the Indian supplier and the Incoterms required by the importer.
Coordination with other service providers involved in import trade operations, such as legal services, tax, customs management and procedures, insurance, logistics, etc. for the successful closing of trade operations in India.
Put at the service of the importing company or distributors all import and customs costs.

Thinking for People helps companies to import goods directly from foreign suppliers, especially from India, China and the challenges of Asia.
Import advisory service or import consulting service.
Manufacturing in India and importing product. Integrated supply chain management
At Thinking for People we take care of all aspects related to international outsourcing for the manufacturing of products or merchandise in India. We have the experience of working with international clients who want to manufacture their products in India and then import the product to their country and proceed with the sale.
At Thinking for People we can help you and support you in all phases of design, manufacture, import and sale of the product. Choose the phase in which you want us to help you, it's as simple as that. Call us and tell us and we will tell you how we can help you in the manufacturing of your product.

Therefore, from a product idea or predefined product design Thinking for People can analyze and search for suppliers or manufacturers that can manufacture your product, either in India, China or anywhere else in the world. Logically, all according to the client's requests.
The service includes the location and verification of suppliers / product manufacturers, interpreter service to improve communication with local manufacturers in the country, adaptation of the product to European regulations or the country of destination, obtaining samples, branding of your brand, labeling, visit of the facilities and manufacturing processes according to each case, all administrative procedures, transportation management, processing of goods in customs, etc.
If you want to manufacture in another country, call us and tell us what you are looking for and we will tell you what we can help you with no obligation.
The best manufacturer to manufacture in India
The best manufacturer to manufacture in India is the one that adapts to your requests and technical characteristics, regulations and certificates to manufacture and obtain the best final product. Often, the specialization in a certain product determines that the manufacturing is carried out in one country or another. In India we know the market and the manufacturers in India and we can guide you to get your product manufactured, with the best quality and best price. For example: clothing accessories manufacturers or clothes manufacturer.

Importing or bringing clothes from India
We advise many clients how to import or bring clothes from India and even men's footwear, women's footwear, accessories, accessories. We know a multitude of suppliers and manufacturers with clothing lines of manufacturers that may be interesting to put your logo or brand and directly buy, import and market and sell with your brand. Simply contact us and tell us what you are looking for and we will let you know if we can help you import or bring in the type of clothing that fits your business.
Creating my own clothing line does anyone know clothing manufacturers?
Creating my clothing line has never been easier. Thinking for People is at the service of entrepreneurs who want to create new clothing brands, clothing lines, accessories and complements for the public and generate large consumption. We can give you a complete service and help you during the whole process of creating the clothing line, find the best manufacturers to produce your clothing line and accessories, manage the samples and import your clothing line.
Do you want us to be your importer of products from India?
At Thinking for People we can act as a product importer, favoring at all times the supply chain of your business. Simply contact us, we want to meet you to talk about the product you want to design, buy, manufacture and import.
For example, if you are an entrepreneur who wants to create a clothing line and you want to import clothes made in India, then we can take care of the designs, product samples and subsequent manufacturing and import of the product. The same for importing Indian furniture and other sectors.
For companies or distributors who do not want to import product, we can act as an import company or importer depending on the type of product to import. Call us and inform us about the products you want to import from India.
How to import from India in 2023?
The Indian economy has a strong growth and a huge population, which makes India one of the largest trading countries in the world. In the country there are many sectors in which they are specialized as chemicals, machinery and industrial equipment, technology, clothing, textile, leather, fur, electronics, natural stone, metals, furniture and decoration would be the main sectors among which are for the export of goods from India to the rest of the world. So the importer can find the product at a lower price or cheaper to make their imports.

We will give you all the relevant aspects and all the necessary information you need to know how to import from India safely and smoothly, for example:
The tariffs and taxes (general, reduced or super-reduced VAT) that you must pay to import the goods, equipment or product. 
What documents are required to import the goods.
Which maritime incoterms or air incoterms is better to import your goods.
China, like India, is another emerging market. If you want to know how to import from China we can also help you.
Contact us by phone, we like to talk to people directly or write us a Whatsapp.
We offer solutions to buy in Indian Suppliers, Wholesalers and Companies.
India is a country with a population of 1.35 billion and an incredible manufacturing potential in a multitude of sectors, with an average GDP growth of 6.3% in the last 5 years and a forecast of 5.3% annual growth until 2028.
If you want to import, here are the main importing countries of India and the main products and services exported by the Indian economy and imported by the majority of importers from their country of origin.
Major buying countries of India and importers from India
Here are some facts about the Indian economy such as which are the main importing countries of India and to which India sends its exports:
In Asia, India's main importing countries are the United Arab Emirates, Hong Kong, China, Singapore, Saudi Arabia, Bangladesh, Sri Lanka, Vietnam, Malaysia, Japan, Turkey and South Korea.
In Europe, India's main importing countries are the UK, Germany, Belgium, the Netherlands, France, Italy and Spain.
In the Americas and Latin America, India's main importing countries are the United States, USA, Mexico and Canada, Brazil, Colombia, Peru, Chile and Argentina.
In Africa, India's main importing countries are South Africa, Kenya, Egypt and Nigeria.
In Oceania, of course, the main importing country from India is Australia.
What to import from India
What India exports to other countries we are going to reveal to you right now. Manufacturers and suppliers in India mainly export:
Service sector
Chemical products
Minerals
Natural stone
Agriculture and processed foods
Clothing, textiles, furniture and decoration
Metals
Machinery and capital goods
Cars, industrial vehicles and transportation
Electronics
The most important sectors for exports in the Indian economy are the sectors listed in this order and by volume of business. Below, within each sector, we detail which products and services are exported from India and which buyers and importers from other countries import to their countries of origin.
India's most exported services
The services most exported by India to other countries are as follows:
Travel and tourism services,
Transportation and logistics services,
Finance and insurance services and
ICT services (information technology and telecommunications).
Import chemicals from India
In the chemicals sector, India is one of the world's leading chemical manufacturers, where you can buy from chemical wholesalers and chemical suppliers in India. Indians are large traders who market and sell products internationally.
Buyers from all over the world contact Indian wholesalers, suppliers and distributors to buy chemicals in bulk and then the importers market and sell the chemicals in their country. Depending on the chemical you want to import you may need import license and special permits according to each country's regulations and current legislation of each country. The most imported chemical products from India are:
Packaged medicines, blister pack, generic medicines and active ingredients of medicines and pharmaceuticals from India
Cyclic hydrocarbons
Organic coloring matter
Rubber tires
Polyacetals POM, also called polyoxymethylene or polyoxymethylene methylene oxide
Ethylene polymer
New tires
Organic compounds
Plastic plates
Plastic sheets
Polypropylene polymers
Essential oils
Packaging caps
Alcohols
Acids
Cleaning products
Mixtures of substances
Vitamins
Activated carbon
Hydrocarbon derivatives
Colorants
Make-up preparations
Polymers
Rubber conveyor belts
Perfumes
Resins
Synthetic rubber
Salts
Metal compounds
Cellulose
Pigments
Dental hygiene products
Glues
Adhesives
Silicones
Plastic floor coatings
Paints and varnishes
Used tires
Candles
Pipes
Nitrogen fertilizers
Refractory cements
Polyamides
Fertilizers
Lubricants
If you are interested in importing chemical products, we can help you. Please contact us.
Import minerals from India
In the minerals sector, India has significant export capacity. Minerals is the third most important sector in exports to other countries. Manufacturers of mineral based products, processing plants and granite quarries, sandstone quarries and other minerals perform processing of minerals to have a final product to market and export within the minerals sector.
The main mineral products from India that are exported to different countries by importers who perform buy wholesale of minerals are:
Petroleum oils, refined
Iron ores and concentrates
Import granite blocks. Granite slabs and cut pieces
Petroleum gases
Cements
Petroleum coke
Salt
Natural barium sulfate
Copper ore
Titanium ore
Clays
Charcoal
Mica
Waxes
Quartz
Sulfur
Natural abrasives
Limestone
Natural steatite
Slag and ashes
Marble
Gravel
Granulated iron or steel slag
Metal bearing wastes
Aluminum ore
Kaolin
Mineral substances
Chromium ore
Precious metal ores
Slate
Natural sands
Gypsum
Lignite
Zirconium ore
Bituminous mixtures
Natural graphite
Import granite, sandstone from India and building material
In the sector of building materials, rock and natural stone, stone quarries in India are engaged in the export of marble, granite, sandstone, other natural stones and building materials. If you don't know how to export building materials or other products from India. The main products that India exports the most are:
Diamonds
Gemstone jewelry
Floor tiles. Ceramic tiles and porcelain tiles India. Glazed and unglazed ceramic tiles. Flooring tiles and wall tiles. Bathroom tiles, kitchen tiles and outdoor tiles.
Worked building stone
Gold
Precious stones
Synthetic gemstones
Glass containers or jars for transporting products or foodstuffs
Precious metal scrap
Refractory ceramic bricks and tiles
Other ceramic construction articles
Glass articles and products
Bathroom sanitary ware, ceramic wash basins and ceramic sinks,
Ceramic sanitary ware accessories
Imported articles and products of cement, concrete or artificial stone
Articles of precious stones
Rough stone for construction
Articles of natural stone
Other mineral substances
Float glass
Safety glass
Stone crushers
Refractory ceramic products
Glass fibers
Friction material, grinding wheels and crushers. Industrial items.
Glass beads
Insulating materials and mineral wool.
Goldsmith and silverware
Ceramic products and articles for the home
Ceramic products for decoration
Laboratory crystals
Natural stone
Import marble blocks and marble slabs
Ornamental stone, decorative stone,
Import sandstone from India and sandstone slabs and block
Import granite blocks and granite slabs

Bricks and natural stones

Glass mirrors
Platinum
Glass for interior decoration
Worked slate stone
We can give you advice for import from India of building materials, granite, sandstone, tiles and other import products. We know the best tiles companies in india. If you want to export from India contact us.
IMPORTING FOOD AND AGRICULTURAL PRODUCTS FROM INDIA
Here you can find information on the most imported products in this category and on the import of processed agricultural and food products from India.
India has significant sales capacity and export capability in the agriculture and food sector. Indian manufacturers, producers and suppliers sell or export their products directly to other countries or through importing countries. The agricultural and processed food products purchased by importers in the agriculture and processed food sector are:
Rice
Crustaceans
Veal
Logs and boxes
Vegetable juices and extracts
Sugar cane and sucrose
Vegetable fats, vegetable extracts and vegetable oils
Pepper and other food spices
Oilseeds
Soybeans in bulk or packaged
Leather
Coconuts and cashew nuts
Tea
Infusions
Frozen fish
Mollusks
Anise, fennel
Coffee
Tanned skins of bovine or equine animals
Peanuts
Onions, shallots, garlic
Spices in bulk or in bags
Coffee extracts
Solid vegetable oil and fat residues
Bakery products
Grapes
Offset paper, cartonboard, cut to size paper, paper and cardboard, paper rolls and packaging. Toilet paper, napkins and paper products.
Animal feed
Plants used in perfumery, pharmacy or insecticidesa
Wood and handicrafts India
IMPORT FABRICS FROM INDIA
Importing fabrics from India is a good option if you are a garment manufacturer in your country. There are major fabric manufacturers and yarn manufacturers in the country that export their products to many countries. 
85% cotton yarn
Cotton fabrics
Synthetic filament yarn
Cotton fabrics > 85% cotton fabrics weighing 200 g/m2
Denim, denim fabrics
Footwear textile, knitted fabrics, synthetic fibers
Footwear parts
Carpets of all types
Synthetic filament yarn fabrics
Embroidered fabric parts
Man-made fibers of yarn and vegetable textile fibers
Cotton yarn of <85%, yarn of artificial fibers, wool yarn
 Linen fabric, fabrics of artificial fibers, silk fabric, fabrics of jute or other textile fibers.
Man-made filament yarn
 Narrow woven fabrics, combed wool fabrics
Canvases
Metallized yarn
 Rigid fabrics, felt, silk
 Rubber fabrics, yarns of vegetable textile fibers, sewing thread of synthetic fibers, synthetic monofilaments
Cotton, carded or combed
If you have any questions about importing fabric from India or importing yarn, please contact us.
IMPORT FURNITURE FROM INDIA
Import furniture from India and decoration from India. There are major furniture manufacturers and decoration manufacturers in the country who mainly export the following products:
Furniture and decoration
Sofa and furniture parts
Hardware
Mirrors, gifts, decoration, pictures, vases, flower vases, flower pots, cushions, lanterns, candle holders, candlesticks, wrought iron, decorative figures, coffee tables, chairs, sofas, crystal, glass, wood, natural stone, fabrics, armchairs and decorative furniture.
Cotton, carded or combed
Carpets
Seating
Indian lamps, lighting, indoor lighting, outdoor lighting, sconces, ceiling lights, pendant lamps, hanging lamps
Ropes and cords
Paintings and pictures
Prefabricated wall decorations
Quilting of textile materials
Medical, dental or veterinary furniture
If you don't know how to import furniture from India or import handmade decoration, perfect, our purchasing agents can help you to buy from furniture suppliers or furniture manufacturers in India and import wholesale Indian furniture to your country. We work with Indian furniture manufacturing companies and exporters of Indian furniture, decorative items and furnishings.
If you want to buy Indian carved furniture and antique furniture, furnishings and want us to help you we can do it.
If you want to import lamps, led lights, sconces, fittings and decoration, we can help you, for example to:
import ceiling lamps, hanging lamps, led lights, led spotlights, led spotlights, outdoor lighting, indoor lighting.
import fittings and fixtures, ceiling lights, lamp fittings, lamp fittings
import decoration, Indian decoration items, such as lanterns, chandeliers, spotlights and other lights, contact us.
We can help you import lamps and import led lights and electrical material.
FURNITURE MANUFACTURERS IN INDIA
Decoration manufacturers India
IMPORT CLOTHES FROM INDIA
Companies from all over the world are looking for garment manufacturers in India, garment suppliers and wholesalers, so companies make the decision to import wholesale garments from India and even manufacture garments in India. We can help you in the whole manufacturing process and help you choose the best apparel manufacturers. You can also buy wholesale clothing from wholesalers and clothing suppliers.
India is a world reference in the sector and clothing manufacturers and companies, textile companies and garment workshops, fabric exporting companies are manufacturers and suppliers of India wholesale with a great capacity to export women's clothing, men's clothing, home wear, fabrics, textile, fashion accessories. The main Indian wholesale clothing products that importers import to their countries are:
Women's T-shirts, T-shirts, T-shirts, T-shirts, suits and pants
Household clothing
Leather footwear
Leather goods and products
Women's shirts
Men's sportswear, men's shirts, men's suits and pants
Bags for packaging goods
Baby clothing
Women's underwear
Sweaters, pullovers, sweatshirts
Other clothing and knitwear
Shawls, scarves, etc.
Mattresses and bedding
Men's suits
Rubber or plastic footwear
Women's underwear
Blankets
Women's shirts
Brassieres
Clothing accessories
Men's underwear, clothing and apparel, surplus clothing
Used clothing and textiles
Women's coats
Men's coats, knitted gloves
Work clothes and work uniforms
Women's coats
Tents and tents
Hats
Scarves and fabrics of vegetable textile fibers
Household linen and home clothing
Neckties, bow ties and straw ties
For example, if you want to import clothes from India to USA or another country or buy clothes wholesale we can help you. We know the sector very well and we work with Indian companies, fashion suppliers, textile wholesalers, Indian and Chinese clothing manufacturers. Depending on the type of clothing, garment or accessory you want to buy clothes from India and buy fabrics, textile and fabrics to import fabrics and buy yarn to import yarn.
We can help you to buy in India from USA or from another country, we are professionals in the import and export of products and services and we help companies to meet their objectives.
Import steel, iron, zinc, aluminum from India
India's steel, iron and steel companies are a global benchmark. India is the second largest steel producer in the world and the metal industry is the seventh most important sector because Indian companies, manufacturers, suppliers and wholesalers sell their products to importers who want to buy steel, iron, aluminum and other metals. The main metals exported by India are:
Aluminum ingots AL99.90, AL99.85, AL99.70A, AL99.70, AL99.60, AL99.50, AL99.00
Ferroalloys
Rolled steel or iron products such as plates or sheets
Semi-finished products of iron and steel
Copper and copper alloys
Articles of iron and steel
Iron and structural steel structures for bridges, cantilevers, gates, towers, lattice girders, doors, windows, frames, singular works.
Corrugated iron bars and rods
Stainless steel bars and rods.
Raw zinc India
Elbows, sleeves, pipe couplings and fittings for iron and steel pipes and tubes.
Iron, steel and aluminum screws, washers, bolts, nuts, hooks, rivets.
Hardware items
Tubes, pipes and hollow sections of steel or iron.
Table decorations, candlesticks, chandeliers, lamps, etc.
Cookware, kitchen utensils, frying pans, pots and pans, household utensils.
Iron and steel cold rolled products for different types of steel or iron sheets.
Unwrought lead
Steel or iron pipes
Steel or iron profiles
Aluminum profiles
Iron and steel wires
Steel or iron bars
Iron fittings for furniture, decorative products, doors, windows, household appliances, car bodies, shutters, trunks, trunks, coat racks and similar articles of iron, steel or other materials
Car wheels, car aluminum rims
Fabricated aluminum products
Steel, iron and aluminum wires, cables, stranded wire, cables and braids
Manufactured copper products such as tubes, pipes, rods
Hand tools or hand tools such as hammers, routers, screwdrivers, cut-off wheels, drill bits, forging anvils, shovels, hoes, rakes, pruning shears, stripping shears, axes, cutting tools, sickles
Power tools such as milling cutters, lathes, drills, electric screwdrivers, welding machines, laser cutting machines, blowtorches, radials,
Aluminum plates, sheets, strips, rods, bars, ingots, aluminum profiles and aluminum sheets
Ferrous products in ingots, granulates, blocks, etc.
Hot-rolled steel or iron rods and bars
Hot-rolled steel or iron plates and sheets
Hot-rolled coils of steel or iron
Hot rolled steel. Catalog of steel profiles
Rolled iron. Iron sections catalog
Cold rolled profiles
Formed steel
Cast iron pipes, cast iron tubes, cast iron pipes, functional profiles
Aluminum plates, aluminum sheets, aluminum strips
Copper wire
Razor blades and razor blades
Iron or steel wires, iron or steel ropes, iron or steel cords and cables
Steel wire ropes and similar articles
Cargo containers
Angles, sections and special pieces of steel or iron
Steel, iron or cast iron covers
Steel, iron or cast iron street furniture
Bottles, stoppers, caps, capsules, lids, packaging and seals of metal
Flexible metal pipes and fittings
Wires, rods, tubes, pipes, plates, welding electrodes
Railroad and tramway tracks of iron or steel, wedges, sleepers, electrical poles, catenaries
Copper pipes and tubes, copper profiles
Copper fittings such as copper elbows and sleeves, couplings and other accessories
Plated, veneered, plywood or coated rolled products
Crude steel and steel alloys
Iron tanks, stainless steel tanks, steel tanks
Nails, screws, bolts, nuts, rivets, washers, shafts, shafts
If you want to buy steel, buy iron from steel mills, buy zinc and buy aluminum in India from smelters and steel mills you can contact us, if you are a company that wants to import steel, iron, zinc, aluminum and other by-products, we can help you to import metals.
In addition, if you need to export aluminum scrap and waste to India and other metal such as aluminum wheels, aluminum profile and more metals, please contact us. 
Import machinery from India
In the machinery and equipment sector, the main manufacturers, producers and suppliers of machinery in India are engaged in exporting and selling to other countries. Buyers in the machinery and equipment sector are going to buy machinery in India:
Turbojets, turboprop and other gas turbines.
Parts, accessories and equipment for the operation of gas turbines.
Taps, valves, tanks and tanks regulated with thermostat.
Electric motors
Gasoline engines
Diesel or gas oil engines. Internal combustion piston engines.
Engine parts
Pumping equipment
Electric pumps for liquid products
Hydraulic pumps and pistons
Vacuum pumps and air pistons
Air compressors
Vehicle transmission shafts
Crankshafts, gearboxes, variable speed drives
Bearings and gears for machinery
Medical instruments and apparatus
Surgical instruments and apparatus
Dental instruments and appliances
Veterinary instruments and apparatus
Parts of machinery, instruments and apparatus
Machinery and apparatus for filtration and purification of liquids and gases
Household appliances
Laboratory material and equipment
Laboratory instruments and apparatus
Dozers, bulldozers, excavators or dozers
Graders, mechanical shovels, excavators, loaders, road rollers, road rollers
Ball bearings
Rollers
Site and quarry machinery such as screeners, washers, aggregate crushers, mixers, mixers and kneaders
Concrete mixers
Steam boilers
Fiber optics, raw materials and mirrors. Optical apparatus, instruments and equipment.
Internal combustion engines
Textile fiber preparation machines, yarn winding machines, spinning machines, doubling machines.
Textile production lines, agricultural production lines, industrial production lines.
Rubber and plastics processing machines
Steam turbine parts and accessories
Refrigerators and freezers
Heat pumps
Air conditioning machines
Printers and printing machinery
Water supply meters
Flow, level and pressure measuring and control instruments
Drilling and mining machines 
Snow plows
Moulding boxes for metal, glass, mineral, rubber and plastics foundries
Machines for production lines: bottle and container filling machines, closing machines, sealing machines, labeling machines for bottles, cans, boxes, bags, jars and other containers.
Sports and gymnastic articles and equipment, outdoor games.
Lifting, handling, loading and unloading machinery such as forklifts, elevators, hoists, forklifts, escalators, escalators, escalators, ramps
Iron working machines such as rolling mills
Packaging lines for industrial preparation of food and beverage products
Brooms, brushes, mechanical sweepers, motorized sweepers, scrubbers
Agricultural machinery, tractors, mini tractors 
Hay and lawn mowers
Printing machinery, printers, photocopiers, fax machines
Molds
Orthopedic appliances, crutches, belts, splints, hearing aids
Agricultural machinery, agricultural implements
Importing cars, commercial vehicles and transport from India
Here you can view information about what types of vehicles, cars and means of transport buyers import within the category import cars, commercial vehicles and transports from India.
In the passenger vehicles, transport and cargo vehicles sector there are many manufacturers of cars, vans, trucks, trailers that are engaged in exporting and selling their products to other countries. Buyers who want to buy cars, commercial vehicles and other means of transportation in India tend to buy:
Cars, vans for the transport of passengers and goods.
Industrial vehicles such as vans, trucks
Motorcycles and mopeds.
Boats and vessels
Motor vehicles
Import tractors
Vessels, cruise ships, cargo ships, barges
Tugboats
Railroad passenger and freight cars
Motor vehicle bodies
Trailers and semi-trailers
Mobile cranes
Ambulances
Fire trucks
Concrete mixers
Sweepers
If you are interested in importing tractors, mini tractors, agricultural machinery and other vehicles, please contact us.
Import electronics from India
Here you can see information about what types of electronics buyers import in the category import Electronics from India.
In the electronics sector, Indian manufacturers, producers and suppliers tend to export and sell their products to other countries. Buyers and importers who tend to buy electronics in India usually buy:
Radio, television or television sets, digital cameras, camcorders, camcorders
Static converters
Sound and video recording and playback equipment
Electrical transformers
Motor parts
Pumping equipment, liquid pumps
Wires, cables and optical fibers
Electrical equipment
Electrical apparatus
Electrical circuit protection devices
Electrical circuits
Switches, relays, fuses, surge suppressors, plugs, sockets, lamp holders, junction boxes, connectors
Where to import from India
If you want to import from India to Spain, Italy, France, Germany, United Kingdom, Ireland, Morocco, Denmark, Norway, Portugal, Belgium, Netherlands, Czech Republic, Austria, Croatia, Bulgaria, Turkey, Hungary, Slovakia, Poland, United Arab Emirates, China, United Arab Emirates, Indonesia, Philippines, Malaysia, Peru, Mexico, Canada, United States, Ecuador, Peru, Bolivia, Colombia, Chile, Argentina, Paraguay, Uruguay, Panama, France, Germany and any other country in the world and you need help to know what to import from India, where to import from India and how to import from India, manufacturing in India and buying in India wholesale.
If you need to know suppliers and manufacturers and want to do business in India, then email us, Whatsapp us or call Thinking for People directly.
What to import from India according to your country, Thinking for People
You want to do business and want to know what to import to Spain, Germany, France, United Kingdom, Ireland, Holland, Belgium, Italy, Portugal, Morocco, Denmark, Norway, Poland, Czech Republic, Austria, Croatia, Greece, Bulgaria, Turkey, Hungary, Slovakia, Morocco, United Arab Emirates, Brazil, Ecuador, Peru, Colombia, Bolivia, Chile, Uruguay, Paraguay, United States, Canada, Argentina, Mexico, Panama, Costa Rica, Saudi Arabia, China, Philippines, Indonesia and other countries.
Want to know factories of garments, accessories, leather, footwear, chemicals, minerals, Indian granite blocks, Indian granite slab, sandstone and sandstone slab, natural stone, machines, machinery, capital goods, leather goods wholesale, essences, spices, perfumes, slippers, electronics, textile, steel, iron, aluminum and many more products from India, then call us to import products.
Our sourcing agents in India offer a full service for you to make your purchases from your country: 
Supplier and manufacturer sourcing service,

Company verification service 
Pre-shipment inspection and container loading service.
Quality control service
Contract and price negotiation service
If you have a problem with a supplier, contact us and we will try to help you, if you do not know how to solve the problem with suppliers and manufacturers. 
Export service and groupage of goods in India prior to export and groupage of goods from different manufacturers.
BUY IN INDIA WHOLESALE AND IMPORT FROM INDIA
Do you need help to buy in India wholesale and import from India? Are you looking for Indian products, manufacturers, suppliers and wholesalers? We can help you, our India import agents will be able to solve all your doubts. Contact us and we will help you in the whole process of importing from India to your country.
If you have problems with an Indian supplier, you don't hear back from the Indian supplier or manufacturer, you have communication problems, your goods are held up in customs and you don't know what to do, contact us. Our local team will try to help you.

In turn, we help many companies to export to India, if you need help contact us.
Write or call us at Thinking for Poeple | India Sourcing Agent available 24h and weekends | We offer solutions on what, how and where to import from India
Do you want to import from India to Spain or other countries?  We offer you our import services from India.
Do you want to manufacture your product in India? We help customers to manufacture in India.
Do you want us to be your importer from India? We will import the product you need.
Do you want us to help you optimize the logistics of your imports from India or any other country? It is not the same to go through one port than another. You can reduce the shipping times of the goods.

Do you have problems to import from India? Do you need help to import from India? Then just give us a call, we will try to help you in any way we can.
Do you want to know the import tariffs from India to Spain? Contact us.
What to import from India? Are you looking manufacturers and suppliers India?